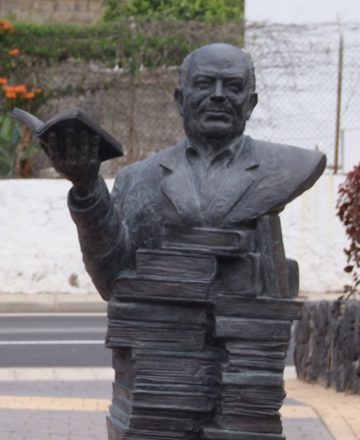 Artist: Tahyche Díaz Peña
Year: 2013
Medium: Bronze
Description: Life-size replica of Juan Marrero González (2 metres tall). It represents the face and body of the poet, holding a book with one hand and a plinth resembling a pile of books.
Location: Juan Marrero González Park in La Montaña neighbourhood.
Born in the area around the sculpture, poet Juan Marrero González was awarded countless awards and distinctions for his work, both on the island and outside the island. Besides, he was closely linked to wine making culture, which gained him recognition from national and international organisations.