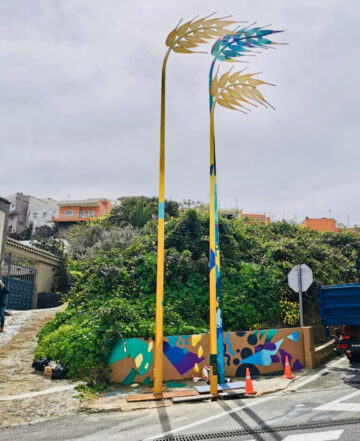 Author: Góel Domínguez Val
Year: 2021
Material: Báculos de antiguas farolas
Characteristics: Escultura que recicla elementos del paisaje urbano
Place: Calle El Lance
It is the first urban sculpture that is part of the Trash Lab project, an artistic and environmental initiative of reflections and investigations of public art. The artist pays tribute to this agricultural environment known as the granary of the north, for the cultivation of cereals in the area of Icod el Alto (Los Realejos), formerly known in the region as Icod de los Trigos, using old lampposts. and reinterpreting them as ears of wheat.