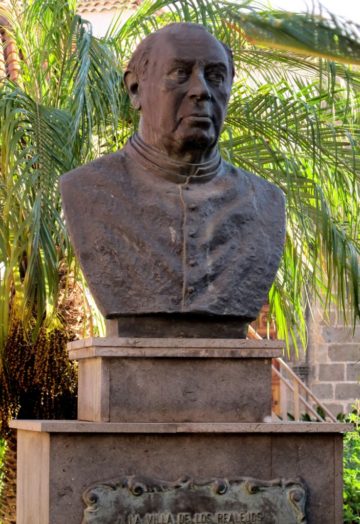 Artist: Eladio de la Cruz
   Year: 2002
   Medium: Bronze
   Description: Bust on stone plinth
   Location: First Church of Our Lady of Conception Square
Reverend José Siverio Pérez is a great humanist, who has dealt with nearly all fields of culture, knowledge and art. He studied Journalism and has worked as a teacher of Arts, History of Art and Christian Archaeology, as well as Gregorian chant at the Tenerife Seminary. He was awarded the Tierra Santa Gold Medal and Honorary Citizen Award. He's also the Honorary Director of the The "Sociedad Musical Filarmónica" [the Philharmonic Music Society] of Los Realejos.