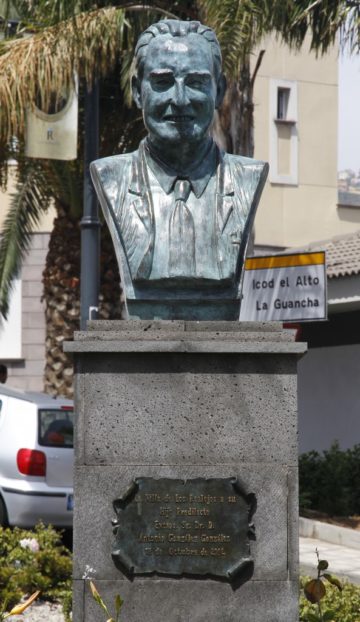 Artist: Vicente Francisco García Palmero
   Year: 2002
   Medium: Bronze
   Description: Bust on stone plinth
   Location: Jardín Avenida de Canarias. Opposite the Post Office (Correos)
Born in Los Realejos, doctor Antonio González González was a prominent scientist who was awarded the Prince of Asturias Award for Technical and Scientific Research in 1986. In addition, he founded the Instituto de Investigaciones Químicas [the Institute for Chemistry Research], which is currently named after him, and was a Nobel Prize nominee on three occasions.